GREACENSTATION a part of the VPS™ network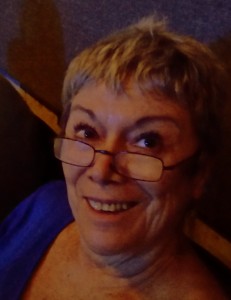 Carmella Greacen founded GreacenStation in 2014 and is the sole proprietor.  Ms. Greacen has been in the legal field since 1976, when she was a fledgling real estate agent supplementing her meager initial earnings by preparing transaction closing statements for attorneys representing "FSBO" clients ("For Sale By Owner") and filling in for vacationing legal assistants in various law offices.  As a single mother new to the real estate business, she relied heavily on that supplementary income while developing her brokerage business.  By 1979, she had qualified for the Illinois Million Dollar Club and President's Club and was named Coles-Cumberland County Realtor-Associate of the Year.
She relocated to Florida in 1983 and has been employed in the legal profession ever since accepting her first full-time law office position as the office administrator/real estate paralegal/bookkeeper/title insurance coordinator with a West Palm Beach law office.  Carmella brings a wealth of experience and skills to her GreacenStation clients accumulated over the years with various firms, including the 11 years she spent with Rutter Hobbs and Davidoff, progressing from a "hybrid" secretary/paralegal to Senior Corporate Paralegal and three years as Senior Corporate Paralegal with the firm Greenberg Glusker in Los Angeles, California. She is qualified as a paralegal under the California Business & Professions Code Section 6450 and holds the appropriate attorney designation provided by the Code.
Her vision for the company is an "Ethos of Excellence" – that the company will deliver superior quality virtual paralegal services directly to its attorney clients in the areas of corporate/transactional, contract administration, blue sky/securities and stock option management and "indirectly" for virtual paralegal services in bankruptcy, real estate, trusts and estates, labor and employment, intellectual property, litigation, licensing and real estate, through the VPS™ network.
Click here to contact us.
"You were always able to tackle the stickiest of projects with composure . . . ."
- From a GG Associate:
"FYI, all of the documents went out today. You did an incredible job staying organized and catching things that I missed. I am so glad to have you spearheading this project."
- From a Greenberg Glusker ("GG") partner:
From the Corporate Department Chair at Rutter Hobbs & Davidoff Incorporated ("RHD"):
"Thank you so much for your insight, patience, teamwork and sense of humor in making this another successful year."
Regarding the successful completion of a $25M public offering:
"We had the valuable assistance of Carmella who over the past months undertook all document intake, document organization, monitoring review and due diligence and extensive drafting and closing responsibilities, literally accomplishing the work of 2 associates."
From RHD clients:
"Have I told you before what a great job you do?"
"Carmella, you are the best. I must say I am truly grateful for all your sheparding [sic] and help…."
From Marshall Rutter, Law Office of Marshall A. Rutter (former RHD founder):
"Who could be better and more conscientious than you?"